NEWS & UPDATES 2009
updated: 01.25.15
We hope to have puppies in March. For more information you can mail us.
We wish all our friends A Happy New Year!
2008
Now we are back from our holiday in Thailand!
New photo's of SCh StrandWiks Zappa & StrandWiks I Like It Like That
''''''
New link to StrandWiks Neo, Neo BOB-puppy November 23! Congratulations Petra!
October 29, Eyes checked clear: StrandWiks Konrad "Tino".


StrandWiks Meija.
Petra has sent us new photo's at StrandWiks Neo!

November 2, Congratulations Sanna at Sanillan with StrandWiks Nigella, BOB-puppy!
Happy Birthday LANCE, 2 years!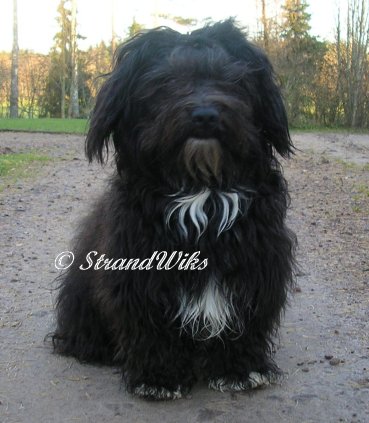 "LANCE"

October 31;
Eyes checked clear: KB's Hollywood
PL-tested 0/0: Ängebråten Sir-Lancelot,
New photo's of Lance!

Happy birthday to Svea, Leia, Ludvig, Lilo & Lily
Norton has his own website now!
New photo's of StrandWiks Nemo & StrandWiks Lilo
New photo of StrandWiks Orlando
October 16, Zappa 5 years!
October 10;
Eyes checked clear: StrandWiks Zappa, StrandWiks Keno, StrandWiks Lily
Heart status checked clear: StrandWiks Zappa, StrandWiks Keno, StrandWiks Lily
Zappa, Rocky och Puppis photo's from us.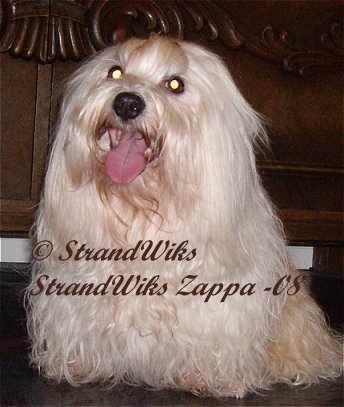 Our beautiful Zappa has visit us!

StrandWiks Kastor "Rusken" & StrandWiks Maya "Tilde".
'''''
Norway, Kongsvinger October 4.
judge: Rodi Hubenthal
BOB; CAC & CACIB: NORDJV-07 Protyn's Cacique Arawak
Sire: SCh StrandWiks Qenzo & Dam: INTUCH NORDUCH FINUCH LUCH STRANDWIKS VICKI
Breeder: Maria Wedin, Protyns.
Owner: Kerstin Rattfeldt
Congratulations to Kerstin & Maria!

© StrandWiks
We have no puppies now. We are planning puppies to spring-summer -09.
See our litters from 2008!
StrandWiks Nigella ~ AKA IIRIS, lives at Sanillan in Finland.
New photo's of Diddi, X-Lisa & Ossie
Congratulations to our K-litter 1 year September 15.

New photo's of the puppies, here! Neo at his new home.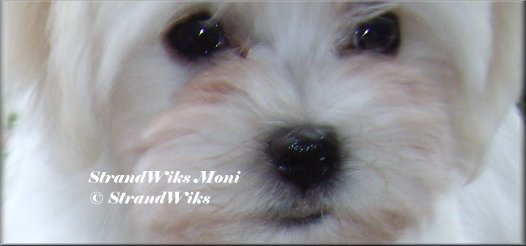 "MONI" lives with Lene & Tommy in Norway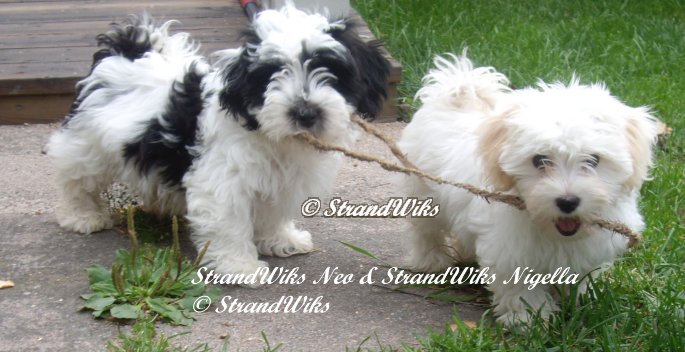 Neo & Nigella has moved to new homes.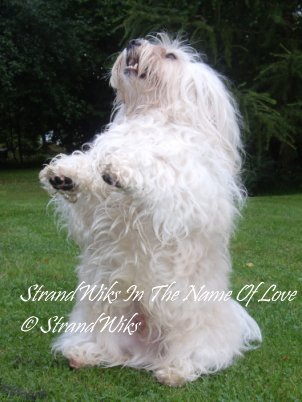 "Banzei"
Katja & Banzei has been visiting us!