Sire: Shakatak's Adam
Dam: StrandWiks Xara

Born February 11, 2006
HEALTH CHECKS:
Eyes checked clear:
March 30, 2007
February 8, 2008

PL-tested 0/2
HEART STATUS clear 2007.
Heartchecked clear 2008
We will not breed Missy because she's got PL-fault 2 medialt at her left knee,
but her right knee is 0.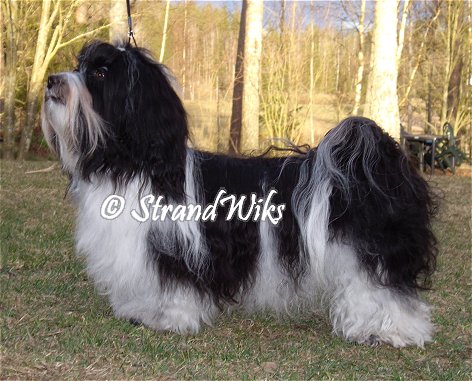 2 years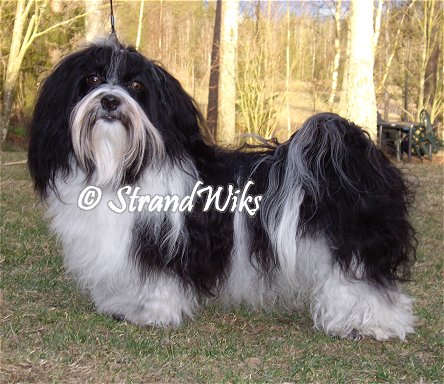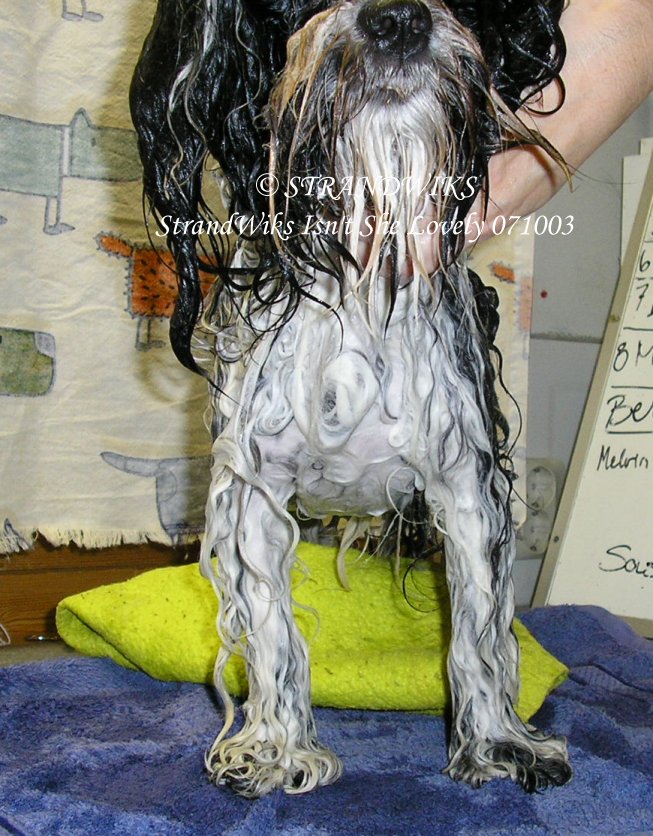 Straight frontlegs.

9 months
The 9'th most winning Havanesepuppy in Sweden 2006!
SHOWS
CAC & Best female-4 at Högbo September 2007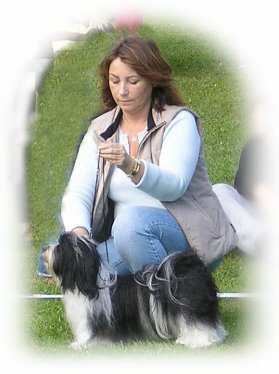 ''''''''''''''''''''''''''''''''''
SKK Sundsvall October 6, 2007
Judge Rajko Rotner
Good developed. Good bones. Substance & quality coat. Good pigmentation.
Nice good developed head. Enough strong body. Enough angulation. Good presentation. Good mover.
1:a, 2 UKK, CK.
SDHK Sundsvall October 7, 2007
Judge Hans Boelaars
Excellent type & size. Little dog with abydant coat, soft & slightly wavy, correct head, big eye. Perfect bicte. Nice front & rear. Not sturdy in body yet. Lively on the move. Happy carachter.
1:a, 1 UKK, CK & Btkl 5 (Reserv)
Best 5-female.
Thanks Katja for your help with handling Missy!!
WKK:s Nationella Utställning, Rocklunda Västerås
Judge: Paunovic Dusan (Serbien/Montenegro)
Juniorclass1, Best female-4
14 month. Good size. Good type. Correct head. Good bite. Excellent neck. Correct rearangulation.
Correct tail. Good temperament and movement.

Forshaga National Show April 14, 2007
judge: Arne Foss
Best female -4

SDHK's National show at Sundsvall October 8
Judge: Marie Petersen, Denmark
BOB-PUPPY

*****
Bichon Bolognese & Havanais Club Special Show August 12
Judge: Gunilla Skallman

Best femalepuppy-2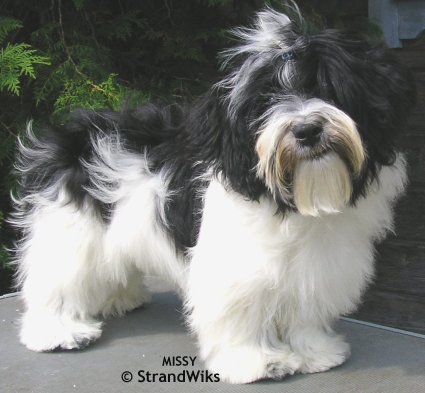 6 months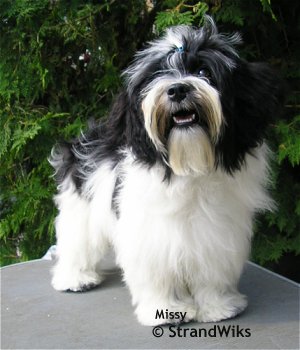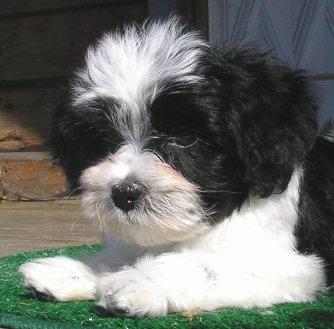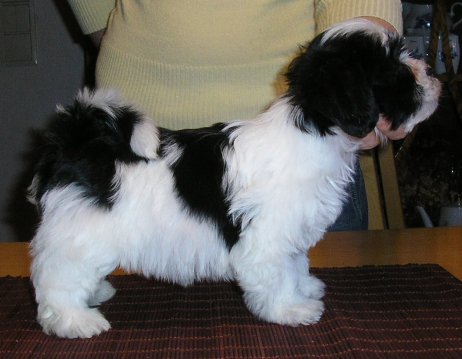 Our cat loves the dogs!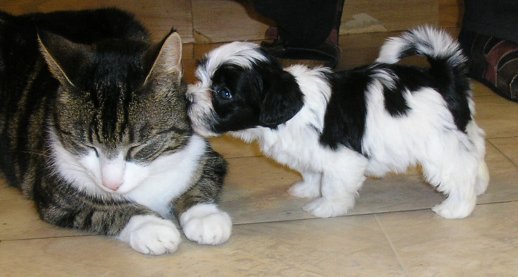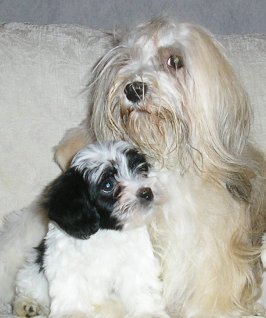 Missy & mother Xara-Lisa